So I searched the forums found a few posts about alternator upgrades but nothing with detailed instructions and pictures so here goes my first attempted at a How-To Article.
First you need to get yourself a SJ413 Alternator, I picked up a fresh one from the local part store for $139CDN. She will bolt right up just need to do some wiring.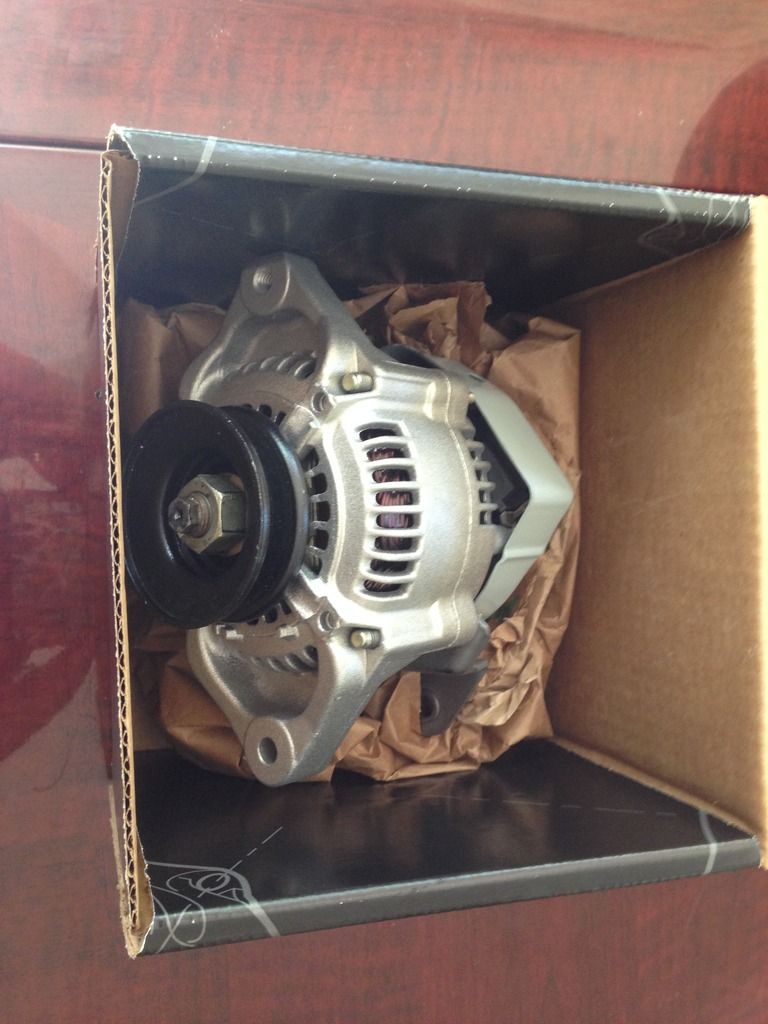 You also need a plug from a donor vehicle as well, this was not something I could find at a part store but luckily for myself I had a complete wiring harness from a 1991 Suzuki Sidekick 1.6L 8V from a earlier project.
I then separated the plug and wires from the harness all the way to the connector
You end up with about 5-6feet of wire maybe more, note the SJ413 alternator plug only has 2 wires(Black with White Tracer and White with Red Tracer).
I then decided to bypass the voltage regulator completely for these 2 wires since the new alternator has an internal voltage regulator.
So I unplugged the voltage regulator from the harness(behind the drivers dash on my LJ80V, I then used a small screw driver(like the ones used for eye glasses) and popped out the White with Red Tracer and Black with White Tracer from the voltage regulator plug.
I then went back to my donor harness and pulled a 4 way connector from that luckily for myself the blade connectors from the LJ harness that I just popped off fit nicely in it.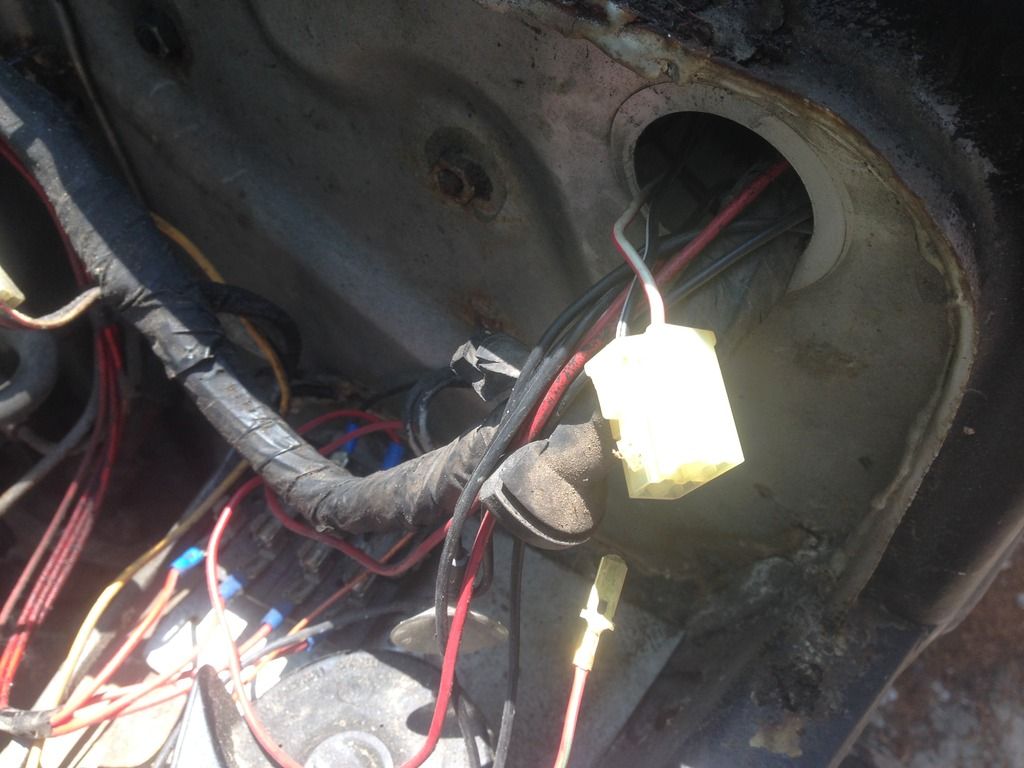 I then cut and stripped the wires from the alternator and crimped on male blades that also went into the other side of the 4way connector(I only used 2 wire slots)
I made sure to match White with Red tracer from the donor plug to the white and red tracer from the voltage regulator as well as the black with white tracer the black and white tracer.
I then bolted the alternator up and attached the white charge cord to the proper location, started up my LJ and got a perfect read of 14.4V at the battery terminals while running... I then put some load on it(turned on my light bar, Head lights running lights, interior fan etc and getting around 13.5V at the battery terminals so not bad... Especially since I want to eventually replace all my lights with LEDs including a curved 40" LED light bar.
So now my LJ is a whopping 45AMP generator! And everything works including the Charge Indicator. Just like it came from factory with a SJ413 Alternator. I did leave the old plug and wires in the harness just incase for whatever reason I or any new owners would want to revert it back to the LJ80 Alternator but I couldn't see why they would... Likely will get tossed when I redo the entire wire harness and eliminate any and all splices and bad wires.
If you have any questions or want more pictures just let me know.