I decided i needed some more braking power with the disk brakes up front on my lj80 1983, i used SMUZ´s very nice write up, but i had to make some adjustments for my lj80II. PS: im not trying to copy Smuz´s :)
Take care when doing this, this is not done by proffesional mechanics and should be done at yor own risk
Bought the front end of a sj413 brakeassy from a local scrappy. Remove the old one: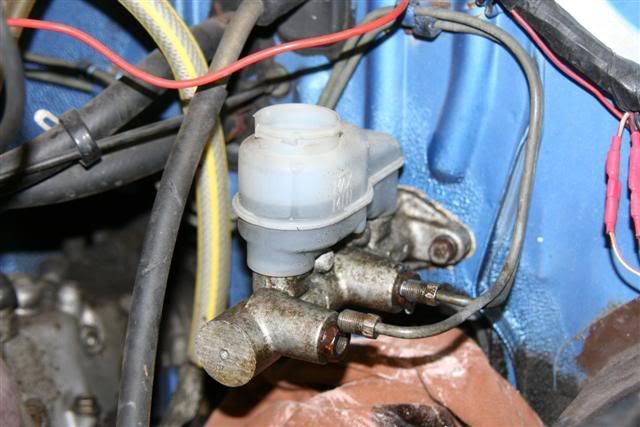 Remove the cotter pin on the brakepedal assy: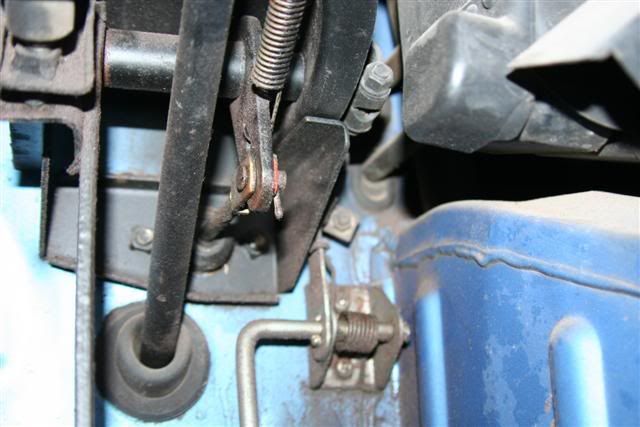 Removed, use care not to spill any brake fluid, it will make your lj rust..... :) yeah you know all about that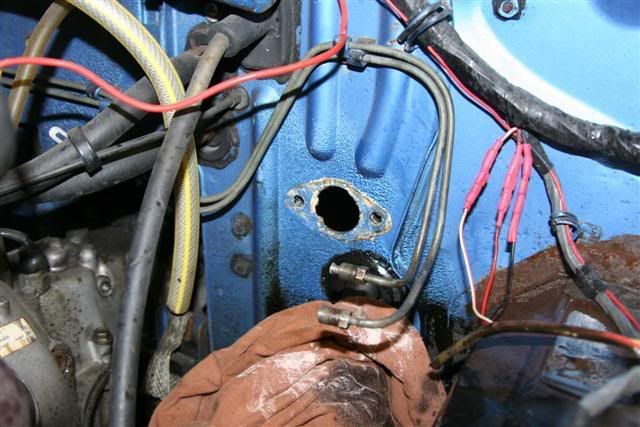 Sj413 and lj80, the holes from the lj80 cylinder will be measured and drilled with the same width on the 413 cylinder.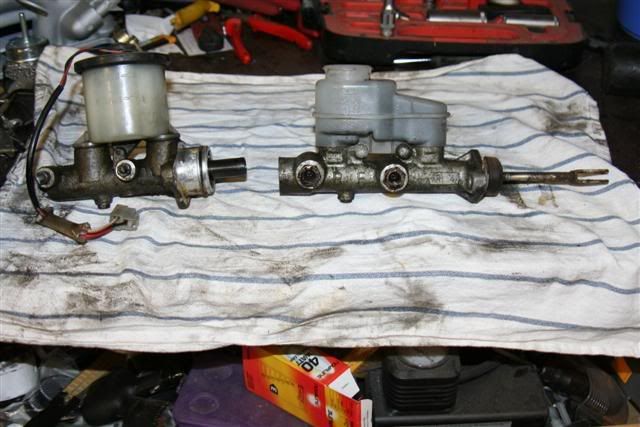 I removed the pin connecting the lj80 cylinder to the brakepedal, it was fastened with a retainer which i easyli pried out with a small screwdriver.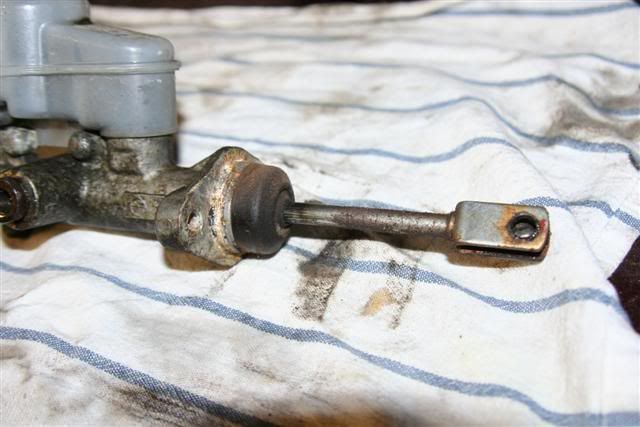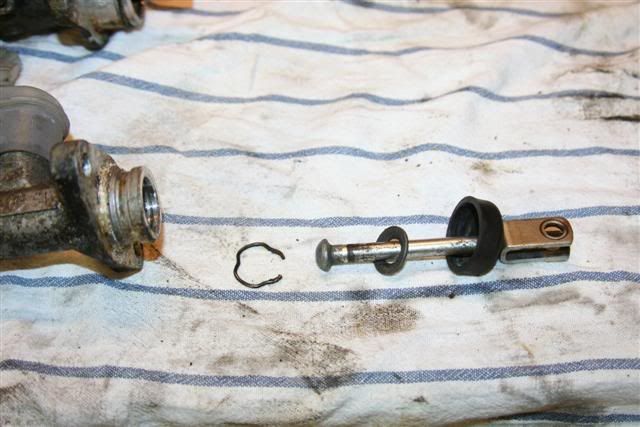 Then i drilled the 413 cylinder so it would fit the same holes as the lj80 cylinder. Take care doing this so you dont make one large hole.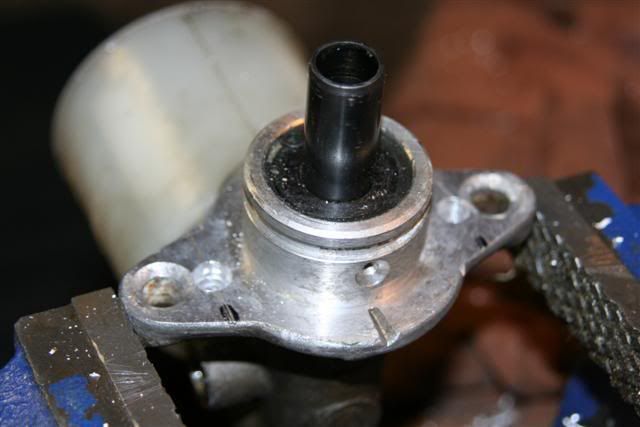 Then i made the firewall hole bigger so it would accomodate the 413 cylinder, remember to put the two screws holding the pedal assy in its place when drilling out the hole.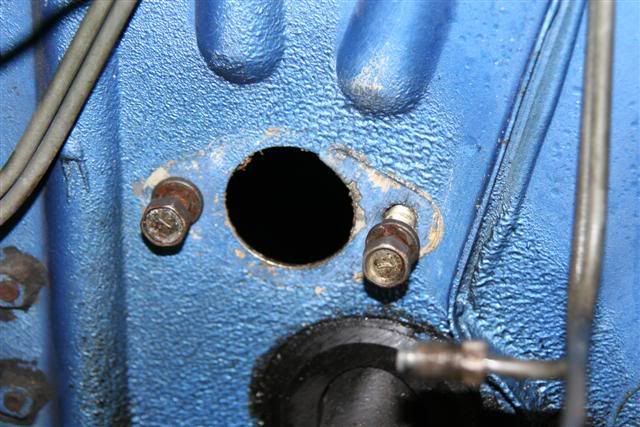 Removed a lot of old deposits from the 413 cylinder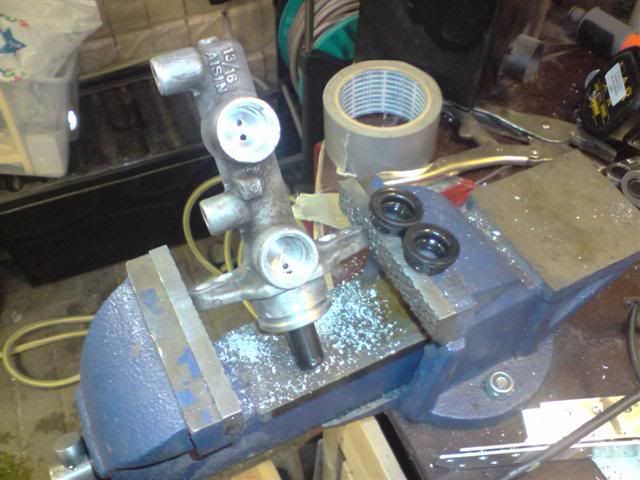 Test fitting, both "ears" on the 413 cylinder was hitting some of the body, i just bent it back a bit.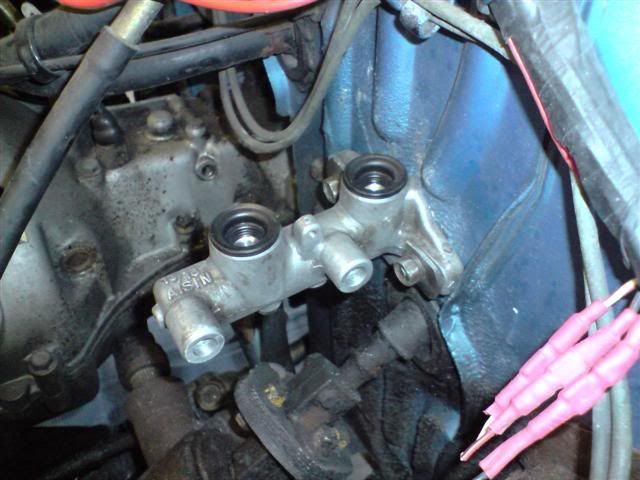 The pin for the brake assy was made ismaller, so it would fit inside the 413 cylinder.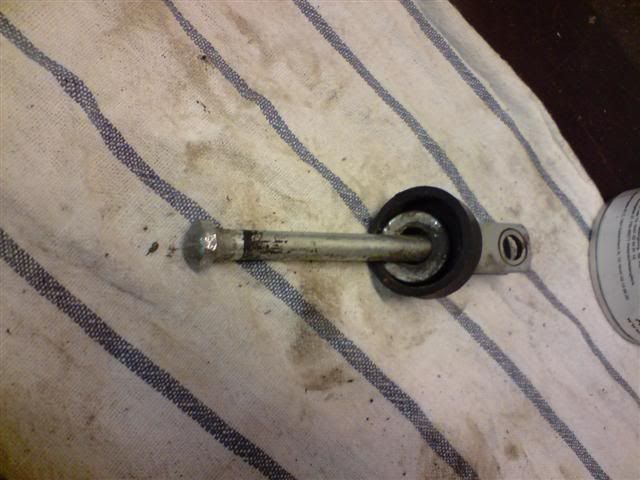 Final assembly, i made some shims covering the original holes for the 413 cylinder, the top of the fluid holder is a tight squeeze into the firewall, but its not a big issue.