Here is a pic of the group from zukifest 2014 Moncton edition.....we got four generations of zukes in there and we got photo bombed by a TJ.
We'd been planning this run for a few years and it finally fell into place. I guided Crack and then we headed up to Pin Stripe. The LJ hadn't moved for a year and I didn't want to go into Crack and have issues. This is a 100% commitment trail and there is no turning around or way out.
All the rigs were running 33/35 and locked front and rear and it was a blast. When we got to pin stripe I wanted to try the first hill with nothing moved around so I headed up first....I went up and drove around all the rocks that hung the other guys up.
Last week I welded the rear so I had it all locked...what a difference that makes.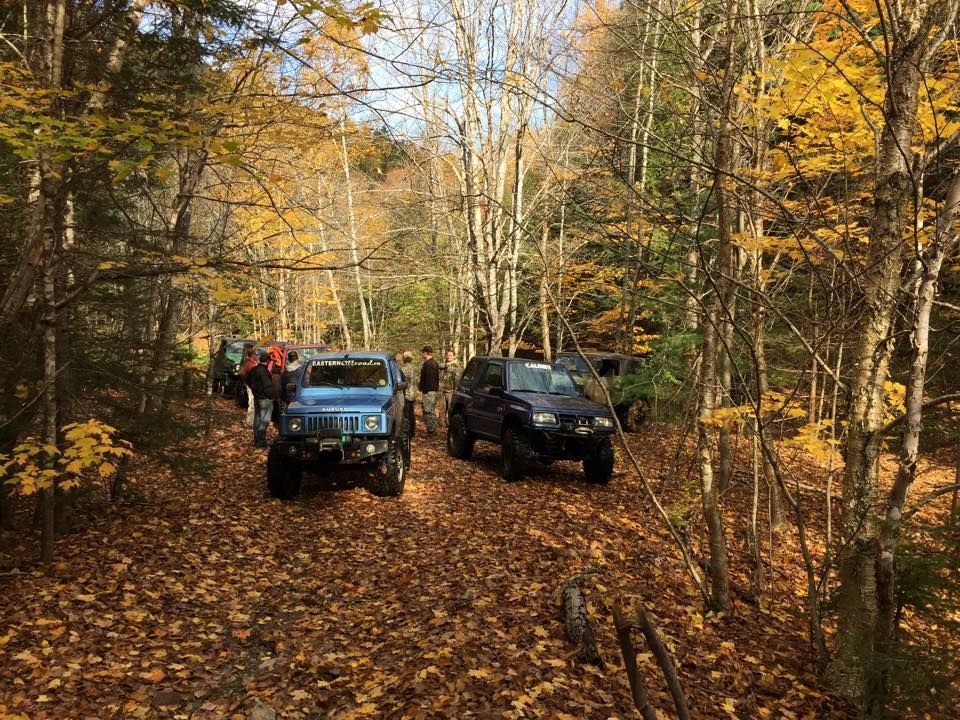 Now after making it up Pin Stripe with no issues I regreted not going up Crack but with an untested rig I didn't want to become a liability to the others.